Wedding Venues | Locations on Tortola
---
Fort Recovery Beach Resort Villas

The site was originally an earthen fort which was probably built by the Dutch privateer Joost van dyk in 1620. At this time a truce had existed between the Dutch and the Spanish settled in Puerto Rico. In the years of 1623 to 1630 some believed by many to be used as a barracks for soldiers that were wounded or ill. Hence the name of the Fort being Fort Recovery. After the British Capture of the territory Fort Recovery. The Fort was later abandoned when the Territory fell into decline after the British seized control of the islands in 1672. The location of the fort is somewhat unusual in that it is built close to the sea, on level ground (instead on in an elevated position on the hills rising behind it) and not close to either a port or population source. It has been suggested that the fort was built to protect a freshwater pond which was located near the area. Tortola has no rivers, so wells and freshwater ponds were precious resources.

Fort Recovery is an ideal and unique location for your dream Wedding. We have done weddings as small as just the Bride and Groom, to as extravagant as Seventy to One Hundred friends and family members. Our Resort will cater to and accommodate your every whim to the best of our ability to make your big day in the Caribbean with us, a once in a lifetime experience.
click thumbnail to enlarge (photos of Fort Recovery, West End, Tortola, British Virgin Islands)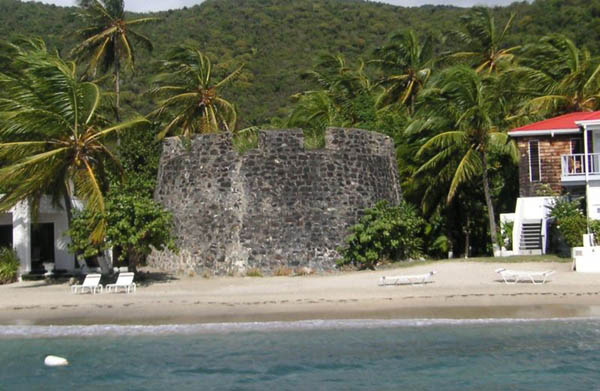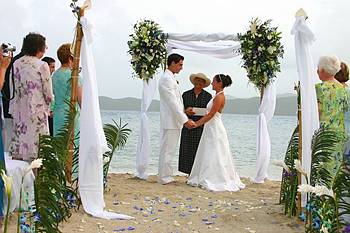 Tel. (284) 541-0955
---


Cane Garden Bay is one of the British Virgin Islands most famous beaches and Myetts restaurant and Guest Suites are at the beachfront of this outstanding white sandy beach. Myetts will assist you through the legal progress and arrangements. Parties up to a 100 persons can be arranged.
click thumbnail to enlarge (photos of Myett's, Cane Garden Bay, British Virgin Islands)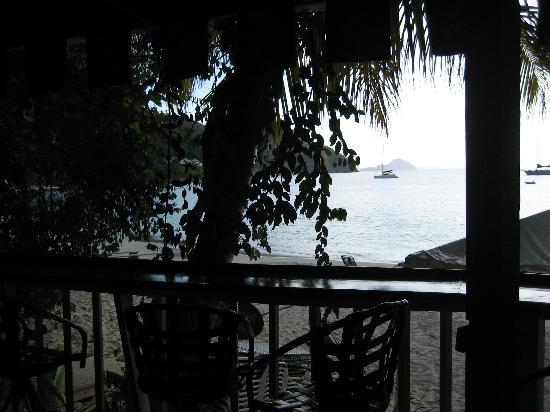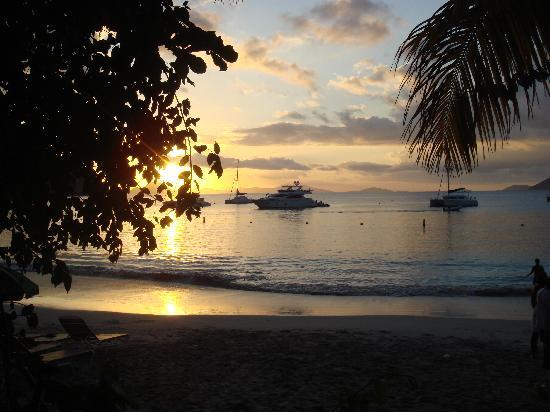 Tel. 284-495-9649
---


Gorgeous beach, beautiful grounds, great beach front villa, excellent food and outstanding staff. Long Bay beach is know for some of the most beautiful sunsets in the caribbean. Two minutes drive from the world famous Bomba shack which host Bomba's Full Moon Parties. Long bay is one of the most photographed beaches in the Caribbean. The beach is kept clean and tidy. The resort has it's own restaurant right on the beach which makes for great receptions. Spa service, pool, Jacuzzi are just some of the facilities at the Long Bay Resort.
click thumbnail to enlarge (photos of Long Bay Beach Resort, Tortola, British Virgin Islands)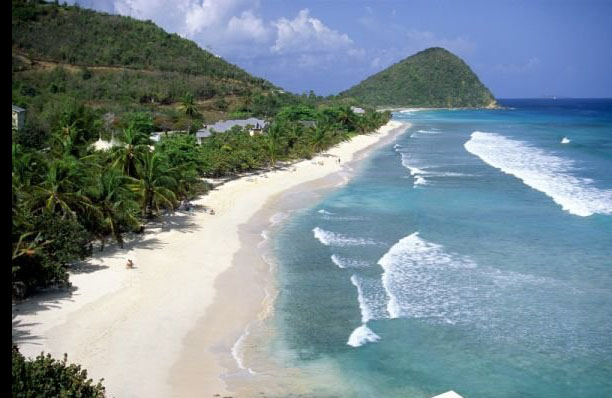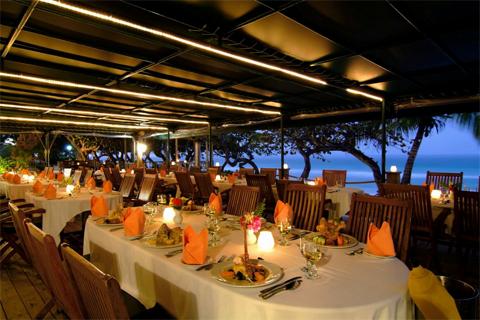 Tel. (284) 495-4252
---


This Villa Resort can host weddings of up twenty eight guest. Many combination of wedding packages can be offered at the beautiful Surfsong Villa Resort. A charming well kept resort right on a beachfront has a romantic feel and with an onsite wedding planner your wedding should be executed as planned right down to the last detail.

Tel. 284.495.1864
---


One of the best beaches on the island of Tortola. It is probably at least a mile of gorgeous white sand and insane views with no rocks or reefs to worry about. The scenery is gorgeous and you can have your ceremony right on the beach. The honeymoon suite has full kitchen, full refrigerator and two balconies with unobstructed views to the beach and 20 foot ceilings. Resort has restaurant, pool and beach side spa service.
click thumbnail to enlarge (photos of Lambert Estate, Tortola, British Virgin Islands)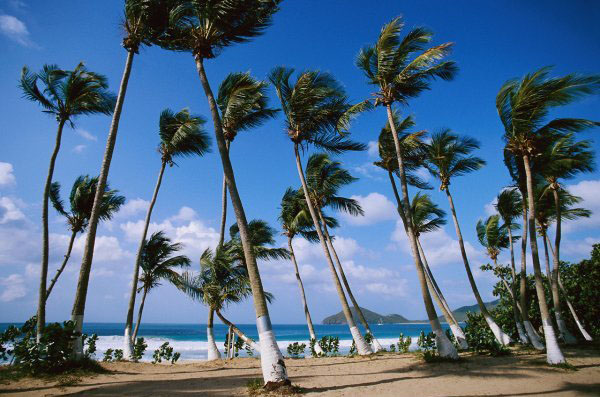 Tel. (284)-495-2877
---