Attractions in the British Virgin Islands
Just below are just some of the more well know Attractions of the British Virgin Islands including.
Callwood rum distillery
Bomba SurfSide Shack
Trellis Bay, Beef Islands
Dolphin Discovery at Prospect Reef
The Baths

Callwood Rum Distillery
(located in Tortola, Cane Garden Bay)
Alive and well is the Callwood run Distillery which still produces rum in much of the way it did in the 18th and 19th century. According to rumors, what is now know as the Callwood rum Distillery which was previously know as Arundel Estate was purchased by Richard Callwood for his son Richard Callwood Jr. Back at that time the Callwood family had a succesful business of producing rum until the cost of importing rum declined. To this day Michael Callwood and his Family a fourth generation in the Callwood Family still operates the Distillery producing rum from sugar cane. Visiting this site is a wonderful experience, where you can view the architecture of an 18th century building and sample great tasting rum.

click thumbnail to enlarge (photo of the Callwood Rum Distillery, Tortola, British Virgin Islands)




Details about Callwood Rum Distillery, Cane Garden Bay, British Virgin Islands
Bomba's Surf Side Shack aka Bomba's Shack
(located in Capoons Bay)
Bomba Shack was built in 1976 by Bomba himself as a hangout spot for his friends and himself.
After over 30 years Bomba surf side shack has become one of the most famous hangouts and party spots in the Caribbean for tourists. Bomba's Shack as seen much success in the past such as E! Channel "Wild on the Caribbean" and the Back drop of "Sport Illustrated Swimsuit issue". The biggest parties at Bomba's Shack takes place on nights when the moon is full. This is know as Bomba's full moon parties. The Shack is decorated with past party articles such as ladies panties, bras and much more which ladies have claim that the Bombas's famous mushroom tea have made them do things that they wouldn't have normally done. Also beware of Bomba's rum punch and enjoy shopping late at night as vendors gather around the shack and across the street where barbecue and other foods are sold.
(click thumbnail to enlarge (photos of Bomba Surf Side Shack, Cappoons Bay Tortola BVI)





detals about Bomba SurfSide Shack, Capoons Bay, Tortola, British Virgin Islands
Trellis Bay, Beef Island
(located on Beef Island across from the Terrence B Lettsome Airport)
Trellis Bay is one of those places in the British Virgin Islands that has grown in popularity very quickly. With a stretch of beach that harvest many stores and shops including art, markets, restaurants, a cyber cafe and a car rental. Ferries are available to really close by islands and islets such as Scrub Island Marina and Resort, Marina Cay Hotel & Restaurant, The Last Resort Bar and Restaurant at Bellamy Cay and even Virgin Gorda are some of the other attractions near Trellis Bay that adds to it's popularity. Yacht mooring also allow many sailors to enjoy Trellis Bay. The Trellis Bay Community also has full moon parties where fire exhibitions, sales of art and craft and other tourist activities take place. Trellis Bay is becoming as popular as Foxy's in Jost Van Dyke for it's New Year's Party attracting more and more visitors each year.

click thumbnail to enlarge (photos of Trellis Bay, Beef Island, British Virgin Islands)





Details about Trellis Bay, Beef Islands, British Virgin Islands
(located at Road Reef, Tortola at Prospect Reef Hotel)
Spend an interactive part of your day swimming with bottle nose dolphins in Tortola's surrounding waters. Be greeted by dolphins at their home and enjoy a series of tricks including handshake, dorsal tow, dolphin kiss, dolphin song, foot push and free time with the dolphin. An experience that most be describe nothing short of amaziing.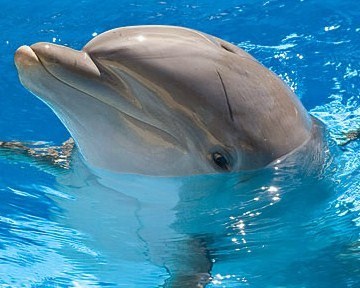 Details about Dolphin Discovery, Prospect Reef, Tortola, British Virgin Islands

The Baths, Virgin Gorda, British Virgin Islands
The Baths, Virgin Gorda, British Virgin Islands click here


TOP