Wedding Venues | Locations on Virgin Gorda
---
In 1953, The Hotel Incentive Ordinance was passed, which was the first step in promoting the islands as a tourist destination with quality hotels.
Things remained very quiet on the British Virgin Islands until the 1960s, when Laurance Rockefeller and Charlie Cary essentially boosted the tourism industry in the BVI. Recognizing the tourism potential of the serene islands, Rockefeller developed the Little Dix Bay resort on Virgin Gorda and Cary established a marina complex know as the Moorings on Tortola. Little Dix Bay Resort sits on over 500 acres alongside a half mile beach. The resort has a hiking trail, tennis courts, pool, spa and healthy snorkeling reef. Little Dix Bay boast some of the best kept grounds of all resorts in the British Virgin Islands. There are dedicated wedding planner at this Resort who at most times have exceeded expectations to ensure a wonderful wedding and/or honeymoon.
click thumbnail to enlarge (photos of Rosewood Little Dix Bay, Virgin Gorda, British Virgin Islands)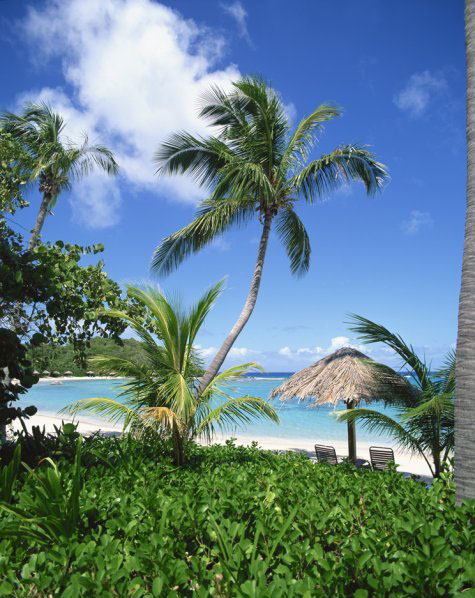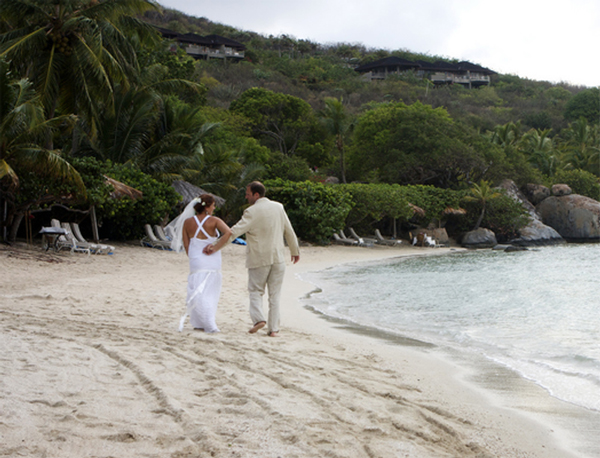 Tel. 284-495-5555
---


Five different location to host wedding the Bitter End Yacht Club is efficient with providing services for you to tie the knot. The Yacht Club as dining to accommodate hundreds of people. The best feature of the BEYC is having a sweeping view of the North Sound, and falling asleep to the surf and the cool trade wind breezes. A comfortable yet secluded location, friendly staff, friendly guests and lots of fun things to do.
click thumbnail to enlarge (photos of Bitter End Yacht Club, Virgin Gorda, British Virgin Islands)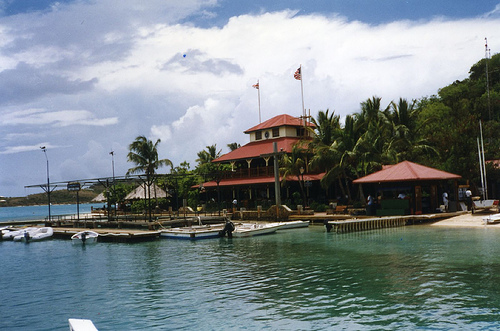 Tel. (284) 494-2746
---


Biras Creek Resort is on of the most unspoiled Resorts in the BVI. Guest boast about the welcome that they receive year after year at the Resort. Guest here enjoy sitting on the beach, taking out the boston whalers to explore the other tiny islands, playing volleyball with the staff, and soaking in the plunge pool. The Resort is know for a high level of professionalism and thoughtful consideration of all guest.
click thumbnail to enlarge (photos of Biras Creek Resort, Virgin Gorda, British Virgin Islands)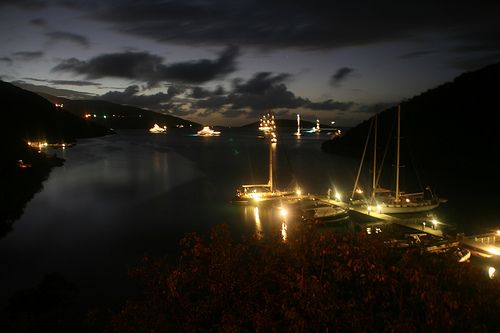 Tel. (284) 494 3555
---


Visitor to Virgin Gorda all ask the same question about house on the cliff with the huge pointed roof. They all want to know where is that ? Katitche Point provides spectacular views of sunsets, smaller islands and savannah bay. The fabulous master suite, complete with a bathing area with a deep marble tub, koi pond, shower, and sunning deck. Four other bedroom suites, all with a view too. The "full service" villa comes with a housekeeper who will also cook breakfast and lunch. There is an option to include a dinner chef for any amount of nights. Katitche Point Great House luxury villa destination is in one of the most romantic settings in the Caribbean.
click thumbnail to enlarge (photos of Katitche Point, Virgin Gorda, British Virgin Islands)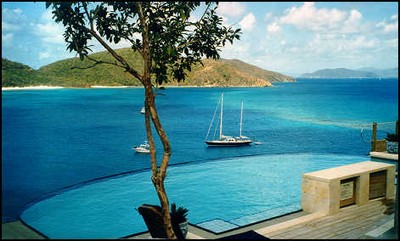 Tel. (284) 495 6274
---